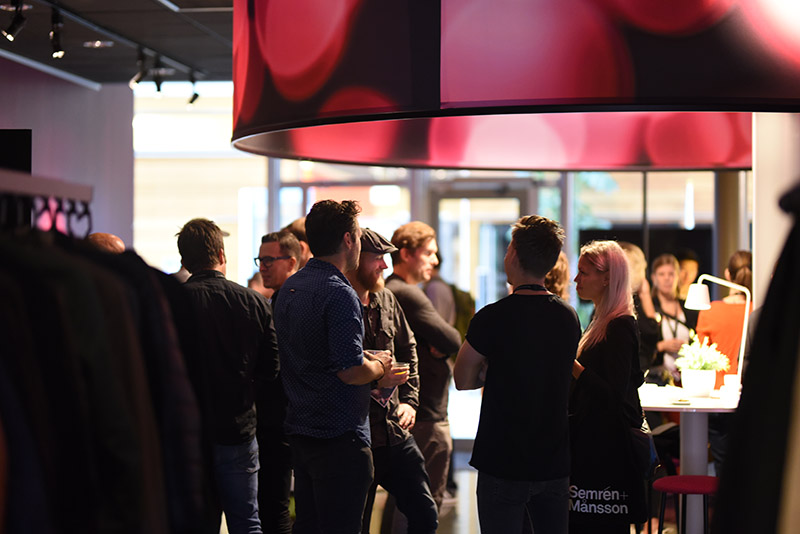 AVD Conference 2017
Posted on
29. September 2017
Last week I attended the AVD (Architectural Visualization Days) Conference in Gothenburg, Sweden. It was a blast!
Here is a quick write up of my trip.
Getting there
I drove. 3.5 hours. In the rain.
Great fun.
Accommodation
I thought I was pretty clever bringing the car with me.
I didn't have to book the rather expensive SAS Radisson hotel right next to the venue
I could choose any awesome airbnb penthouse in the area instead
I wasn't dependent on public transportation and could easily commute to the conference
Genius.
Being super comfortable with my masculinity and baffled by the prices of airbnb penthouses, this place hit a sweet spot in location, price and most of all availability (I was a bit late on the booking part).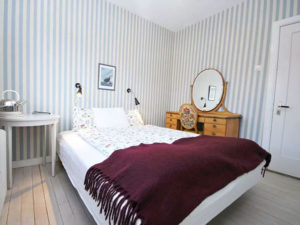 So much for the penthouse experience…
The plan was to get some work done while not at the conference. Hence the table (no matter the romantic style) would be a great fit for the laptop. This didn't work out that well as it had apparently just been replaced by a sink and mini fridge…
First world problems. All good 🙂
The Venue
Not having accounted for the heavy heavy morning traffic (leaving me to question my accommodation choice once again), I arrived at Lindholmen Science Park where the conference took place.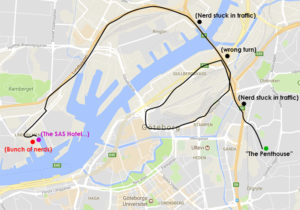 Round and round we go!
Parking was quite expensive, but once that was over with I walked in to a pretty great setting.
Breakfast!
I have to say. This conference had the best food arrangement of any arch viz related ones I've been to – take note here Fabio!
It might not be something everyone appreciates, but I sure did.
Solid breakfast every morning. Good coffee in the breaks. Really good lunch and a couple of snacks here and there. Everything nicely presented and a super professional staff. I have to say that these guys (gals actually) had things tuned to perfection. It was a pleasure.
< 100
The venue was quite small. I think we were around 90 people. Simply because there wasn't room for more.
It was quite nice. It allowed for a better way of interacting with people as you could actually remember faces and people weren't scattered far and beyond.
There was one auditorium to fit the less than 100 nerds. It had one big ass screen for the speakers to present on. Quite the setting and how I wish this type of screen could be a standard at presentations.
The conference lasted two days.
Day 1 had presentations from studios in the industry
Day 2 was packed with training sessions from Corona, iToo and Vray.
Marc Good(for the)win
One of the speakers were architectural photographer Marc Goodwin from Archmospheres (don't know how to pronounce it? Dont' worry. Not even Marc knows).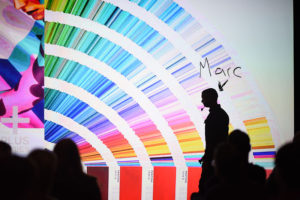 Marc Goodwin presenting
This guy was my highlight of the conference. I had never heard of him before, but his images and presentation blew me away.
It was both highly entertaining and thought provoking. He managed to get the audience involved and was a beast at presenting. Such relaxed. Much wow.
If you ever get the chance to hear him present. Go!
– I'm still waiting on that follow back on Instagram you promised me Marc…
Day 2
The AVD conference is trying to create a meeting place for people in the industry, but also for people interested in the industry.
Day 2 featured small workshops from some of the most used tools we have in arch viz. It was a great way to get to ask questions directly to the companies and learn a new thing or two.
Kudos to all of the presenters in the workshop. They managed to make it relevant to the audience by making it very hands on and allowing for as many questions we had.
Wrapping up
Despite some initial minor setbacks on my journey, this was a fantastic trip. I met some wonderful new people. Reconnected with a couple of others I met at the D2 in 2016 (shout out to Jason and Erik!). I picked up some great tips for Corona and iToo's software and had great fun.
Next year I will definitely stay closer to the venue so I'm not reliant on the car to get there. People continued their chats out about in the city of Gothenburg and I'm bummed I didn't bother to tag along.
Sadly, I had to limit my after hours beer intake and drive the stupid car back to "the penthouse".

My man Jason representing the amazing french madhouse (Luxigon)
All images from the event was kindly provided by AVD.